Limfa Therapy ®: Next Generation Stem Cell Treatment for Bone and Tissue Healing
At The Churchill Center, we offer Limfa Therapy, a cutting-edge treatment that harnesses the power of next-generation stem cells to promote bone and tissue healing. Limfa Therapy is particularly effective in addressing conditions like osteoarthritis, where the regeneration of damaged tissues is crucial.
Limfa Therapy utilizes advanced techniques to isolate and concentrate stem cells from your own body. These stem cells are then reintroduced into the affected area, stimulating the natural healing process. The result is accelerated tissue repair, reduced inflammation, and improved joint function.
Our skilled and experienced medical team at The Churchill Center specializes in Limfa Therapy, providing personalized and comprehensive care. We understand the unique challenges of osteoarthritis and other conditions related to bone and tissue healing, and we are dedicated to helping our patients regain their mobility and quality of life.
Experience the benefits of Limfa Therapy and discover a non-invasive and natural solution for bone and tissue healing. Contact The Churchill Center today to learn more and schedule a consultation with our expert team. Our goal is to provide you with the highest level of care and support on your journey to improved health and well-being.
Limfa uses finely tuned and patented magnetotransduction sequences to effect permeability and ion transfer of the cell membrane. This enhanced, tissue-targeted movement of ions supports chemical cascades needed for optimized cell function and healing.
Osteoporosis: ( this is the signature treatment of Limfa it will revolutionize many industries! )
Stem cell therapy
Fibromyalgia
Osteoarthritis
Carpal Tunnel Syndrome
Bone and tissue healing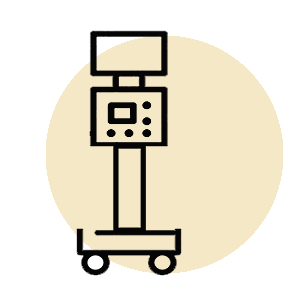 And we have research on other diseases as well.  For each of the disease states, we have a successful research.
Each treatment will retail for 150.00 USD.
Limfa  is made in Italy.