Highest Quality Natural Medicines
Highest Quality Natural Medicines
Center For Integrative Medicine & Functional Medicine
The Churchill Centers ™ offers a healing-oriented approach to integrative medicine taking into account the whole person by focusing not only on the illness but the body, mind and spirit. We explore all aspects of our patient's lifestyle. As a partnership between patient and practitioner, we combine all appropriate therapies, both conventional and alternative. We recognize that good medicine should be based in good science, be inquiry driven, and be open to new paradigms.
Grand Openings New Locations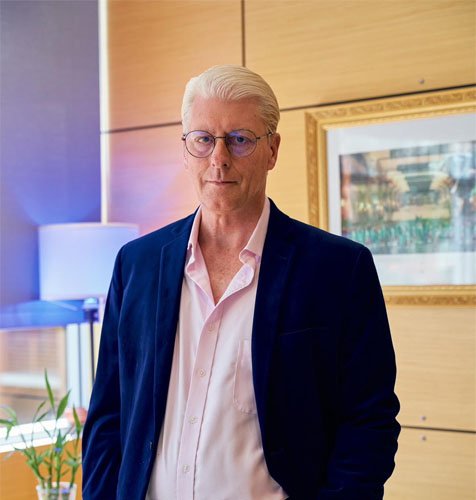 Dear valued patients,
Dr. Dana would like to thank you for having The Churchill Center be a part of your path to wellness throughout the years. We are happy to announce that we will be celebrating the grand openings of our new locations and would like to invite you to celebrate with us.
The grand opening party will take place on:
December 2nd, 2023 from 12-5 pm at the: 
Arcadia location: 289 W. Huntington Dr. Arcadia, CA 91007.
We will be having food, beverages, and the opportunity to try our new complimentary treatment called The Vibe.
Take back your health for life
Dr. Dana Churchill , Medical Director of the Churchill Centers ™ throughout Southern California, brings over two decades of compassionate care and healing to his patients.  He has been featured on major TV network programs and world class publications including Medical Tourism Journal –Ad Avenue Group/ Forbes' , Epoch Times and special appearances on NTD among them.  He has been invited to  Hollywood's most prestigious 'Industry' events in recognition of his work as a health and wellness expert. 
The Churchill Centers customize each treatment plan for their patients with the most advanced medical protocols founded on ancient empirical truths,  Dr. Churchill will help you reclaim your optimal health FOR LIFE!
Beauty
Women Rejuvenation Inside/Outside
Top-quality Rejuvenation Treatment for  Women. Beauty from inside out by The Churchill Center.
Beauty
Men Rejuvenation Inside/Outside
Top-quality Rejuvenation Treatment for  Men. Beauty & Performance from  inside out by The Churchill Center.
"A natural approach to modern healing delivering the power of safe, effective treatments and therapies."
Our Integrative & Functional Medicine Center Locations
Integrative Medicine Fullerton
Experience a healing journey like no other at Fullerton's premier destination – The Churchill Centers™. We pride ourselves on offering a unique blend of conventional and alternative medical practices. Recognizing that every individual is more than just a set of symptoms, our approach in Fullerton is holistic, catering to the mind, body, and spirit. Our dedicated practitioners are here to guide you, merging the latest in medical science with time-honored alternative therapies. Dive into a world where medicine meets mindfulness at Fullerton. Our address is – 1400 N. Harbor Blvd , Ste:625 Fullerton CA, 92835,United States
Functional Medicine Fullerton
Step into a new dimension of healthcare with The Churchill Centers™ in Fullerton. Our functional medicine approach is a deep dive into the intricate network of your body's systems. We aim to uncover and address the root causes of illness, offering a tailored solution that aligns with your unique biological makeup. In Fullerton, we combine state-of-the-art diagnostics with a personalized touch, ensuring that your journey to health is both scientifically robust and deeply personal.
Integrative Medicine Arcadia
The Churchill Centers™ brings its renowned integrative medicine approach to Arcadia. Here, we don't just treat you; we journey with you. Our model is a beautiful synergy of traditional medical practices coupled with alternative healing therapies. In Arcadia, you're not just a patient; you're a partner. As we explore all aspects of your life, from your mental state to your physical well-being, we ensure that your path to health is all-encompassing and holistic. Our address is: 289 W. Huntington Blvd Ste: 307
Acadia CA 91007
Functional Medicine Arcadia
Arcadia, renowned for its rich history and beauty, is now home to The Churchill Centers™, where medicine takes a progressive leap. Our functional medicine approach focuses on understanding the root cause of your health concerns, rather than just treating symptoms. In Arcadia, we delve deep into your lifestyle, habits, and environmental factors to craft a personalized healthcare roadmap. Let's redefine healing by targeting the underlying issues and fostering optimal wellness in Arcadia.. Our address is 289 W. Huntington Blvd Ste: 307 Arcadia CA 91007