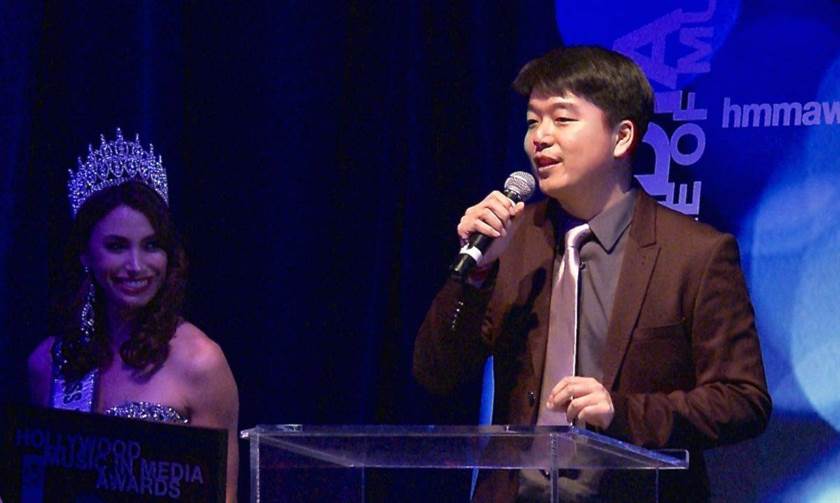 Beverly Hills /Ca.  The Soundtrack for Dr. Dana Churchill Portal provided by the esteemed composer Tony Chen.  "His Music Moves, Inspires and Takes You On A Journey Of the Heart." – Q'orianka Kilcher, Award-winning Hollywood Actress, Singer
Tony Chen is an international,  award-winning musician who taught himself music composition with computers at the age of 17. In recent years he has repeatedly received international awards and nominations. Particularly in the recent years that he won the Best World Music at 2014 Hollywood Music in Media Awards™, the best song of Indie Film/Documentary/Short at 2013 Hollywood Music in Media Awards™ for the song "The Courage to Believe".
Tony was also an official contender for the "Best Original Score" and "Best Original Song" of the 86th Oscars. At the same time, he was a 2013 Hollywood Music In Media Awards™ Music Genre Nominee in CONTEMPORARY ORCHESTRAL/INSTRUMENTAL Category for his music composition At Ease (nominated alongside the likes of Sony Classical and Watertower Music.)
From Beijing China, Tony graduated in 2010 from the prestigious Music Department of the University of Huddersfield in England. Tony's East-West cultural backgrounds make his music transcend cultures and time, combining popular and classical styles, with the profound and delicate nature from the orient as well as the grandeur of Western techniques.
Tony also engages in professional singing, voice acting/coaching, television, and radio program producing and hosting as well.
Tony's Official Music Website: http://www.tonychenmusic.com