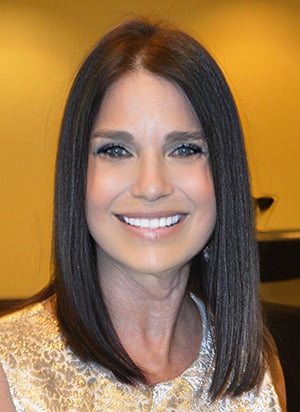 AN INVITATIONAL SCREENING, THURSDAY, NOVEMBER 19 FROM 7 PM to 9:30 PM WILL FEATURE 'FINDING COURAGE',  A CRITICALLY ACCLAIMED, AWARD-WINNING MOVIE BY SWOOP FILMS.  TEA SERVICE  & RECEPTION TO FOLLOW AT THE CHURCHILL CENTER, FULLERTON, CALIFORNIA.
by C. Roget, Sr. Correspondent AdAvenueGroup – Forbes France Rogetlink@adavnuegroup.com
Fullerton/California – November 5, 2020  Serving the Southern California community as a primary care health and medical beauty provider and now social gathering hub , The  Churchill Center ™  invites cinephiles and the community to a screening of Swoop Film's 'Finding Courage'.  The double feature will unspool newly inaugurated Churchill Center, at 1950 Sunny Crest Drive, Suite 2000,  Fullerton, California 92835 Thursday, November 19, 2020 from 7pm to 9:30 pm and to RSVP contact 714-519 2121 Space is Limited.
According to the  film's media representative,  "The 80-minute film features undercover footage shot secretly inside a Chinese labor camp, rare, exclusive interviews with former regime officials, and tells the true story of what happens to Chinese officials when they break from the control of the Chinese regime and become enemies of the state."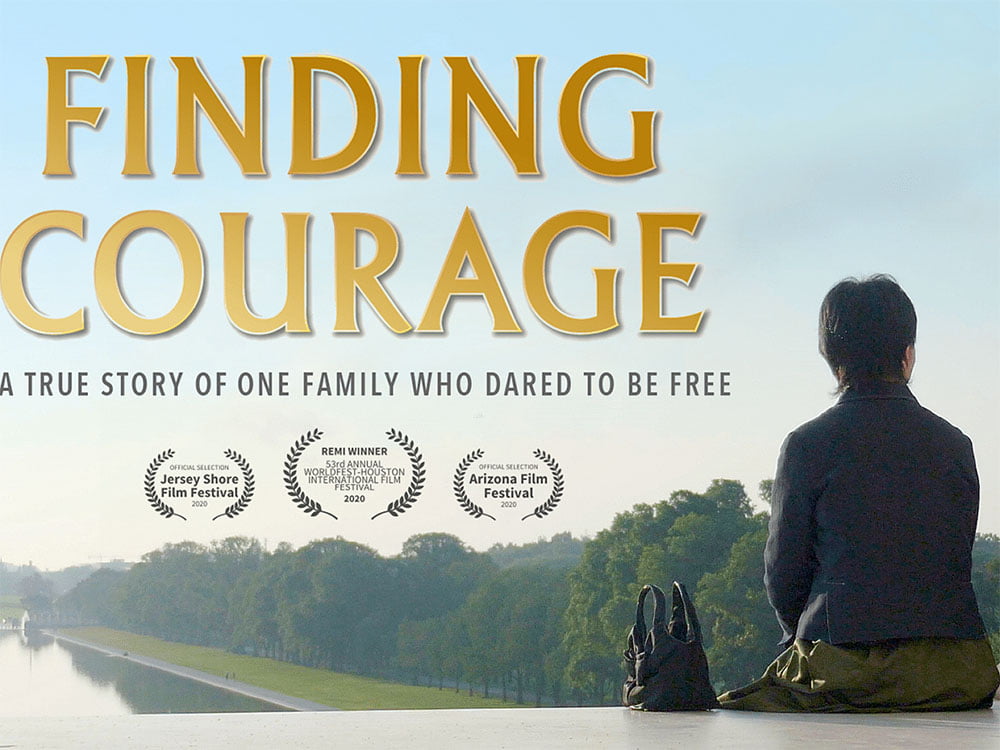 The evening will feature direct engagement with the films' protagonists.  Family members were persecuted for their faith and endured 12 years in tortuous circumstances in the Laogai Prisons for no other infraction than their belief in Falun Gong. Guests will hear first person accounts of their harrowing experiences. Guests of the The Churchill Center will be encouraged to participate in a post Q & A Panel asking questions they may have been hesitant to ask.
'Finding Courage' is the true story of a former journalist for the Chinese Communist Party (YIFEI WANG) who is living in exile in San Francisco.  It is a poignant retelling of a family struggling to settle into life in America while working to heal her family's wounds from their tragic past. It is a universal story and resonates with audiences that value family and freedom as the lynchpins of a harmonious society.  Yifei seeks justice for the murder of her sister at the hands of the Chinese authorities.
Never seen before covert  footage of a meeting with the director of the labor camp where Yifei's sister was killed reveals shocking admissions of torture, slave labor, corruption, and a systemic disregard for human life pervading the Laogai camp system even today. Exclusive interviews with former Chinese Communist Party officials provide a unique insight into what it is like to live within the confines of a government that perpetuates repression among its citizens under the guise of a benefit for the common good.
It is a dispiriting and familiar story that artists, journalists and musicians like the protagonists in 'Finding Courage' residing in authoritarian countries must extricate themselves to pursue their humanity without restraint and iron fisted stipulation.   Eritrea, North Korea, Equatorial Guinea, Saudi Arabia or China being among the worst offenders.  In an increasingly automated world the dangers to society in exercising one's freedom of expression pales in comparison to the dangers inherent in the notion 'that one mind-set fits all".  Sr. Correspondent , Cristiane Roget
Also on the evening's roster is a compelling exhibit of art curated by Nhat Houng ,and created by victims of repression at the hands of Chinas' repressive forces, the same artists who abode by the maxim, 'Truth has No Fear' .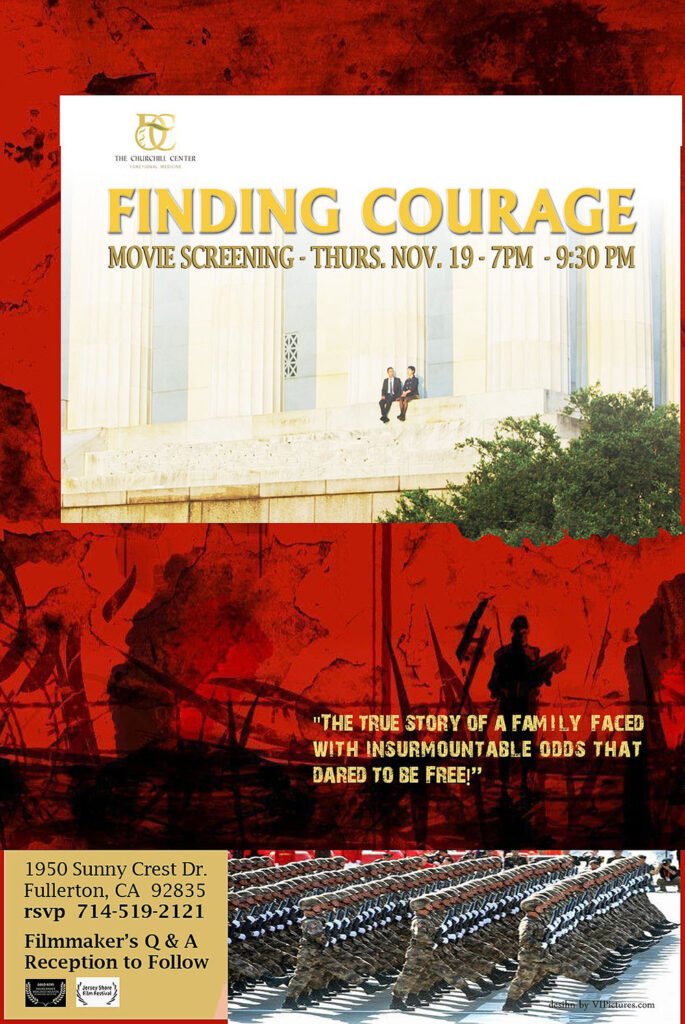 Also The Churchill Center specializes in preventative therapies, non-invasive beauty treatments and enhancements derived from life changing science.  Dr. Dana Churchill, Director of The Churchill Center,  serves to guide his patients on the path of achieving  lifelong wellness and  'true' Beauty 'from the inside out. For Media Relations r.s.v.p. VIPictures.com rogetlink@adavenuegroup.com  To R.S.V.P. visit – TheChurchillCenter.com , 1950 Sunny Crest Drive Suite 2000 Fullerton, California, 92835 714-519-2121   I  Media – RSVP 310-220-9118   I  info@TheChurcillCenter.com
Word count 543
Media Contact-
Roget Sr. Correspondent
AdAvenueGroup/Forbes France
Co-Founder – VIPictures.com
co-modeco.com -artbasil.org
310-220-9118